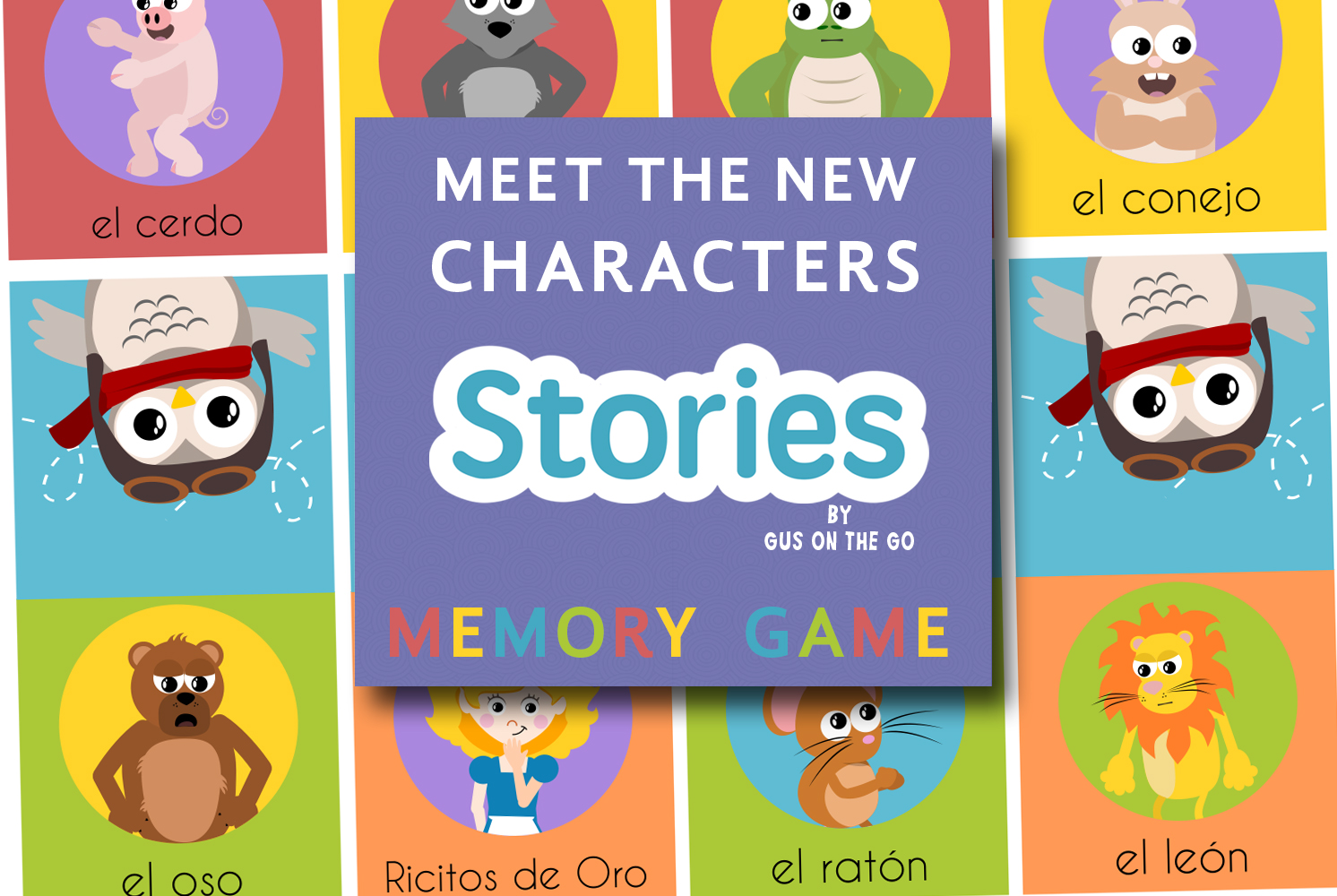 Meet the new characters of our new Spanish language app with a fun new memory game printable! The turtle & the rabbit (la tortuga & el conejo), the lion & the mouse (el león & el ratón), the pig & the wolf (el cerdo & el lobo), Goldilocks and the bear (Ricitos de Oro & el oso).
Put together your new memory game in 4 easy steps.
Print this pdf twice
Cut the cards out
Fold each card in half
Glue each card together
Now you're ready to play!
**Print on cardstock for longer lasting flashcards.
Get your kids to LOVE the Spanish language with Gus on the Go: Spanish! This app is packed full of interactive lessons, engaging lesson reviews and fun vocabulary games. Learning Spanish has never been this fun!
Explore more of the Spanish language with Stories by Gus on the Go! Dive into classic stories with a silly twist. Make all of your favorite characters move!