Spanish Storytelling Printable – The Turtle & The Rabbit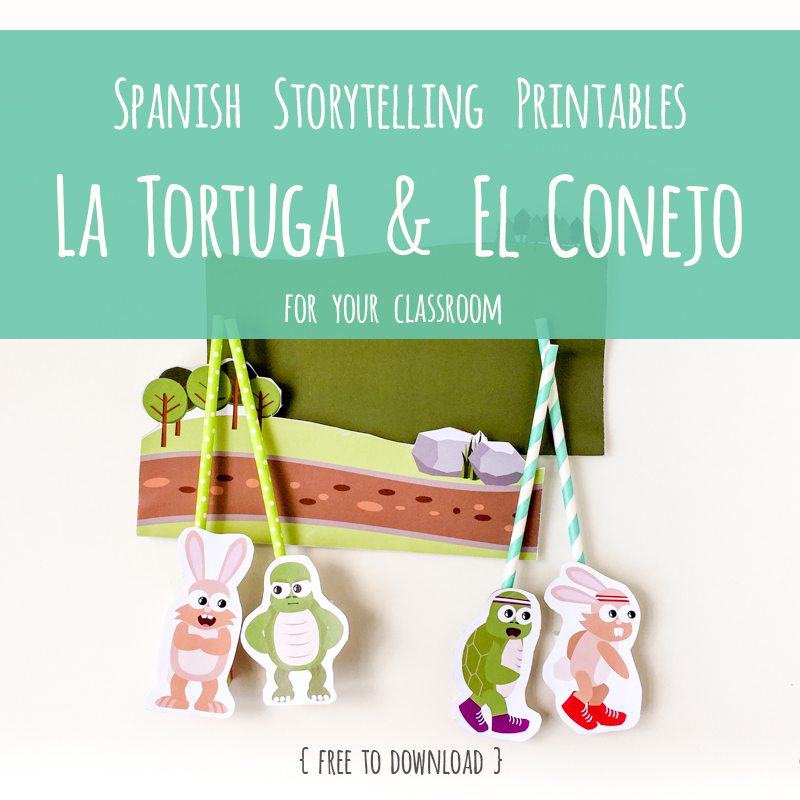 Welcome to your Spanish Puppet Show Theater!
Bring Gus on the Go's stories to life with this set of the story character and background cutouts that go hand in hand with the Turtle and the Rabbit (La Tortuga y El Conejo) story found in our latest Spanish language app. Make them walk and run, quickly and slowly!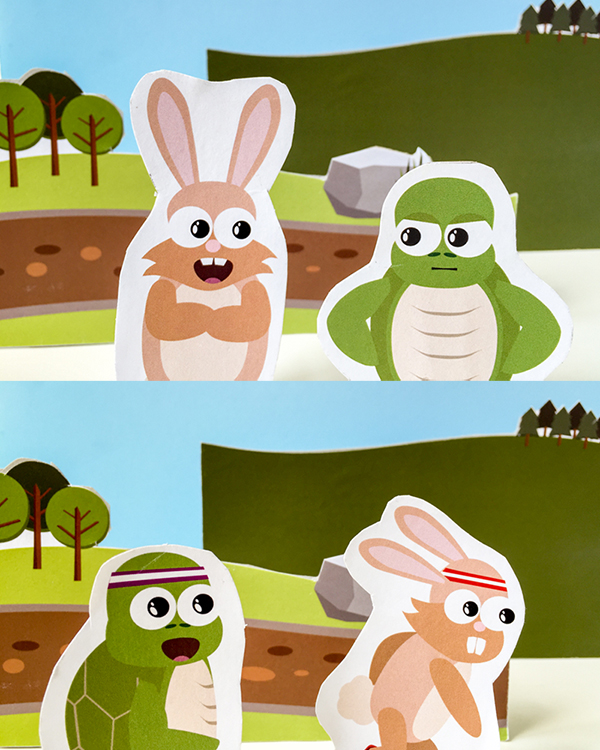 This PDF also includes additional story activity ideas for your home or classroom.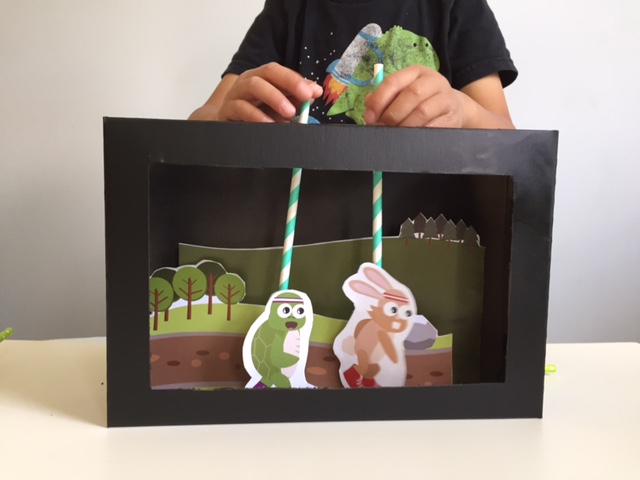 Print the pdf, cut out the background and characters and start telling stories!
**Print on cardstock for longer lasting cutouts.
Click here for our Turtle and Rabbit story printable in Spanish