Learn Filipino (Tagalog) and help survivors of Typhoon Haiyan
In the wake of Typhoon Haiyan, countless children are at risk and in need of aid, love and support. The team at Gus on the Go acted quickly, joining forces with members of the Filipino community in Chicago to bring this special edition of Gus on the Go, with proceeds going to Save the Children. Gus on the Go: Filipino (Tagalog) features the national language of the Philippines. Follow Gus and our native speaker from Manila and learn how to properly pronounce Filipino vocabulary words in the following categories:
animals
food
transportation
clothes
numbers
colors
parts of the body
shapes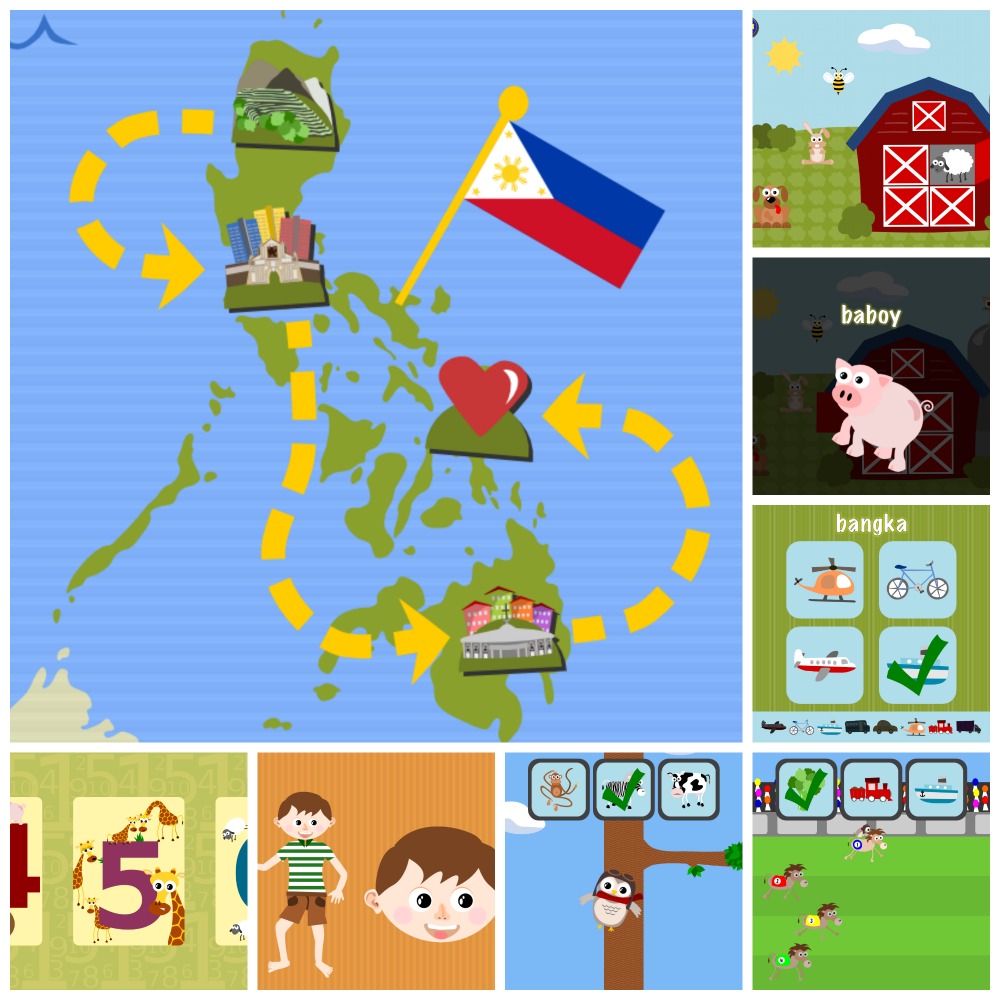 Represented on our country map are the Banaue Rice Fields, Intramuros in Manila, San Pedro Cathedral from Davao and a heart to represent the areas affected by Typhoon Haiyan.
We intend to donate 100% of the proceeds (70% from the sale price as Google Play and iTunes take 30%) from the sales of this edition directly to organizations trying to help victims, namely Save The Children. Save the Children has been making tremendous efforts in providing clothing, shelter kits, newborn kits, setting up mobile clinics and much more. Save the Children has also received a 4 star rating from CharityNavigator.org with high marks in operations of their finance as well as accountability and transparency. Click on the logo to find out more details about their efforts or to donate directly to Save the Children's Typhoon Haiyan Children's Relief Fund.
Great application. My toddler loves to play with it. The ap allows for wonderful interaction. Also easy to use.
Dayuste
I am a 13 year old who's half filipino trying to learn Tagalog, and balancing school, extra curricular activities, social life, etc. is very difficult, and learning a new language made it even harder. With this app however, it's very easy to use and it's not something I have to constantly study like I had to with other apps. It's kind of like Rosetta Stone/ Duolingo… it's super fun too! Highly recommended no matter what age 🙂
cheerdancevolleyash
My 2 year old is enjoying this app so far. It's a great way to learn tagalog in an easy, fun, game-like manner. Would recommend for anyone trying to learn basic Tagalog.
RachelPZ