Gus on the Go: Greek for kids
Explore Greek for kids with Gus on the Go's original Greek vocabulary app and then dive right into stories in Greek with Stories by Gus on the Go. Our Greek apps for kids give you an immersive experience from the start.
Gus's Greek adventures takes him to see Thessaloniki Tower, The Metéora Monastaries, The Parthenon in Athens and the Mykonos Windmills. Speaking this language is a cinch with our native Greek speaker.  Learn how to properly pronounce words in the following categories:
animals, food, transportation, clothes, numbers, colors and more!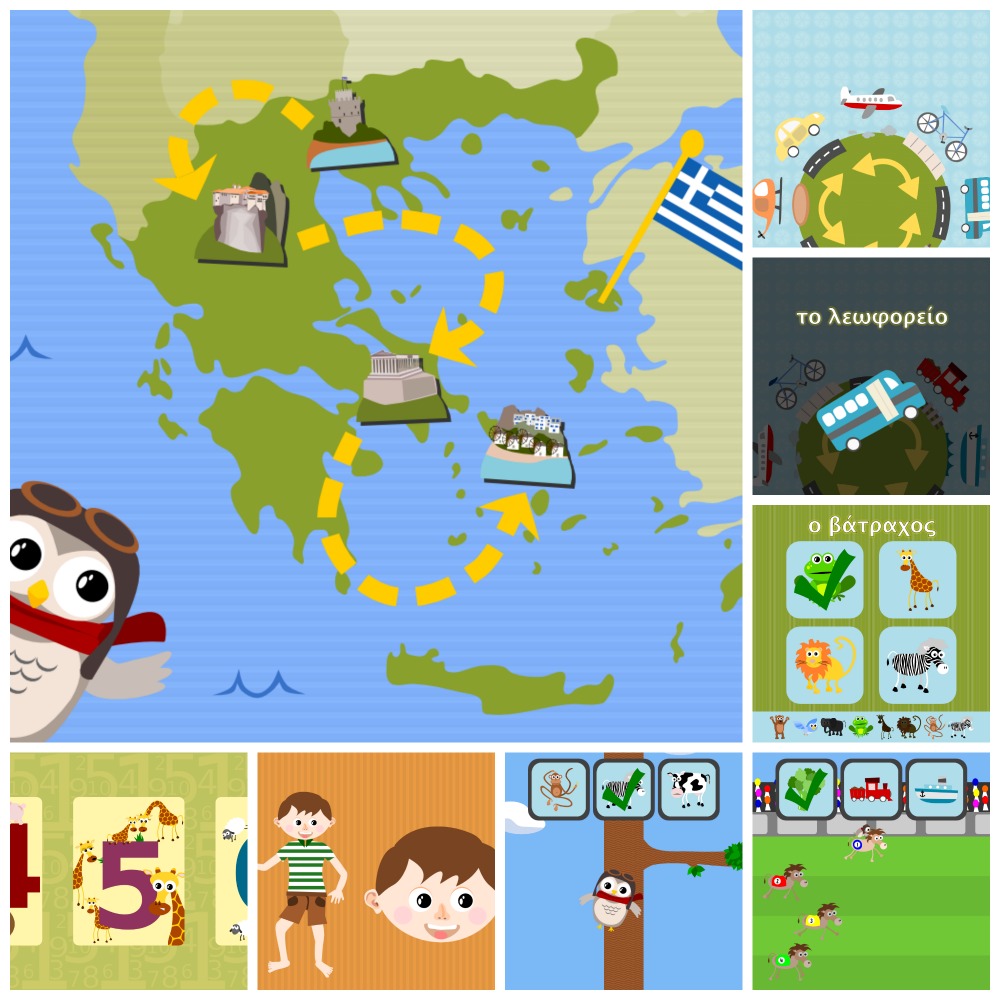 Our language app offers a comprehensive way of learning nearly 90 vocabulary words through interactive lessons and fun vocabulary games unlocked by completing engaging lesson reviews. Now available on the App Store!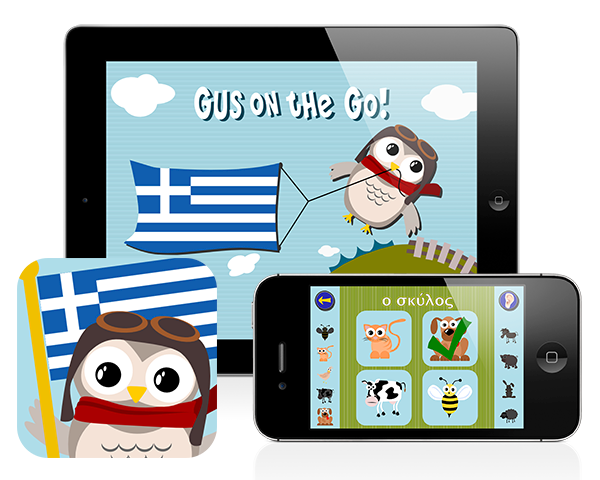 "Gus on the Go is a terrific creation not just for exposing children to a new language but also providing them with the necessary tools to develop and improve their comprehension."
Ekaterina
My son of almost 2yrs, enjoys playing with the app. I have noticed his Greek vocabulary increases. The app gradually unlocks themes of words so that the kid is not overwhelmed with new words before he masters the ones he is presented in active theme every time. The app provides a variety of interactive play to introduce each theme and includes additional game-like small activities. From that perspective, since there is all the time new word themes, new mini games and different interaction patterns, I can imagine my son will be busy with this app very long time. It was definitely worth buying.
MyReviewToo12345
My children love the fun and intuitive games in this app and can't wait to unlock new games along the way! I'm really impressed with how quickly they started recognizing the words – Greek is not an easy language to learn and its wonderful to see how quickly they are able to understand the words and their meanings! Great app for learning basic Greek.
Vlahos32