Gus on the Go: Hindi for kids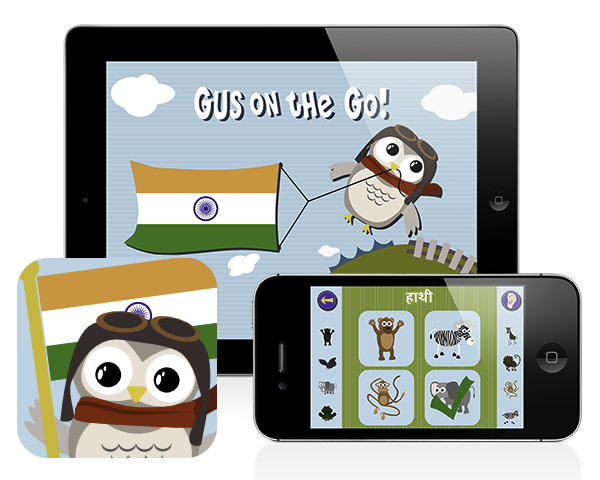 We're so excited to be able to offer Gus on the Go: Hindi for kids. Our language app map scene shows India and highlights cities where Hindi is spoken as the official or co-official language: Mumbai, Delhi, Lucknow and Patna.
Follow our native speaker from India as she pronounces Hindi vocabulary in a neutral tone using Hindi. Learn how to properly pronounce vocabulary from the following categories:
animals
food
transportation
clothes
numbers
colors
parts of the body
shapes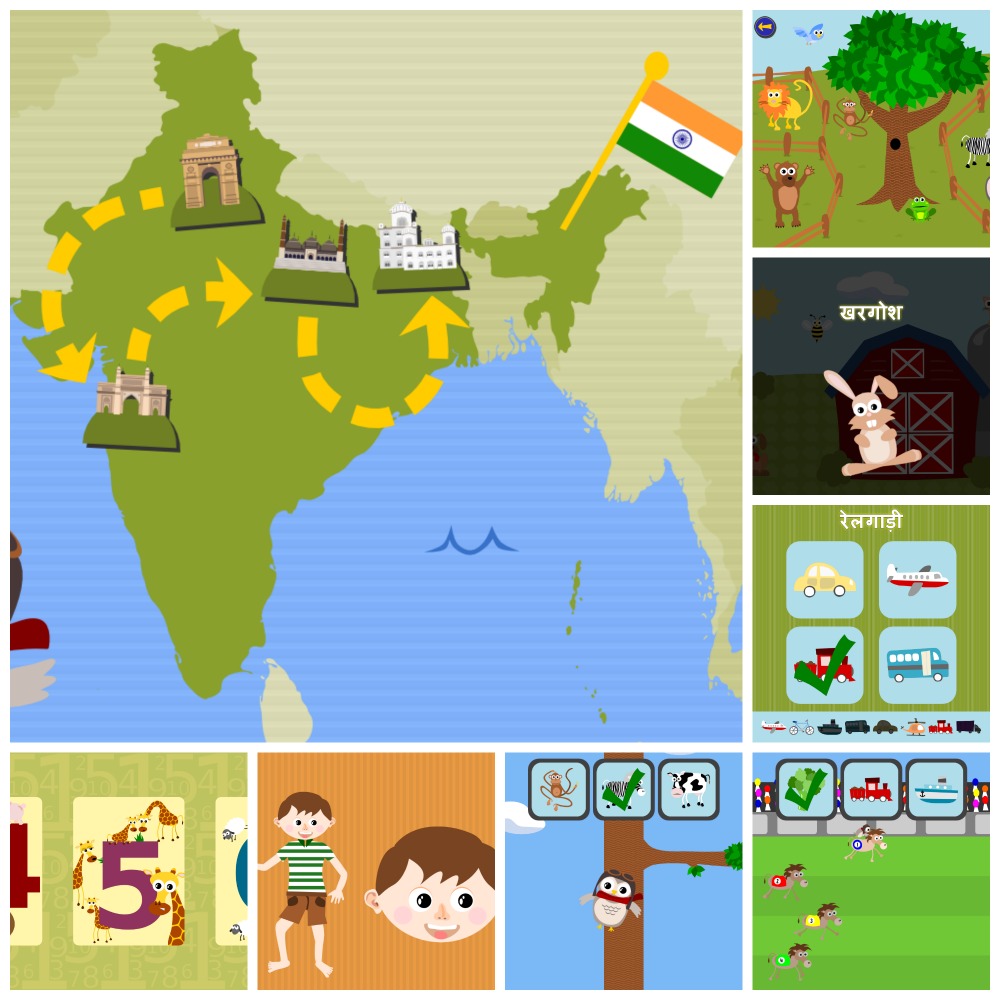 "Gus is AWESOME!," as stated emphatically by my 4 year old nephew. He LOVES it! It is about time someone came out with an authentic, engaging, creative, and accurate app that helps us NRIs teach our mother tongue to our kids. I hate to admit it, but infact I find myself learning words as my nephew and 15 month old daughter play with Gus. How sad is that?!
What I love about the app is it teaches authentic language and useful basic target vocabulary in a culturally relevant, yet kid friendly setting. It definitely captures and maintains their interest and attention. The one thing that bothers me, as an adult and an educator, is that it lacks instructions and directions on what to do. But the kids just seem to intuitively know and really get involved and are happily engaged in it. I am really happy with the app and I eagerly await a Gus on the Go in Gujarathi 🙂
darukhan