Gus on the Go: Hungarian for kids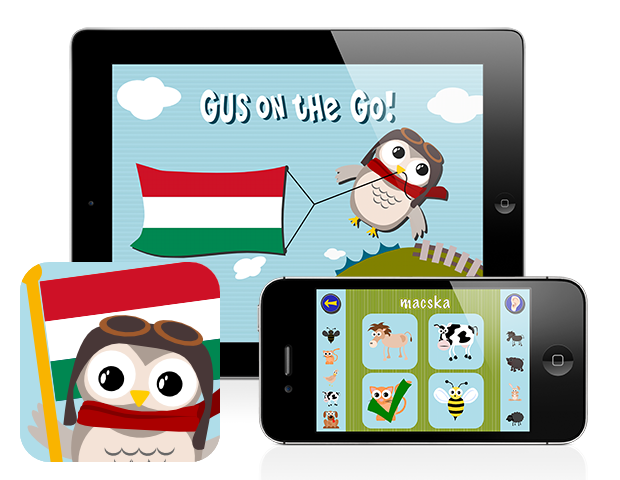 Gus's latest stop in his Eastern European tour takes him to Hungary, landing in the cities of Budapest, Pécs, Szeged and Debrecen. Follow along with Gus and our native Hungarian speaker to learn how to properly pronounce vocabulary words in the following categories:
animals
food
transportation
clothes
numbers
colors
parts of the body
shapes
Gus on the Go: Hungarian offers a comprehensive way of learning nearly 90 vocabulary words through interactive lessons and fun vocabulary games unlocked by completing engaging lesson reviews. Now available on the App Store!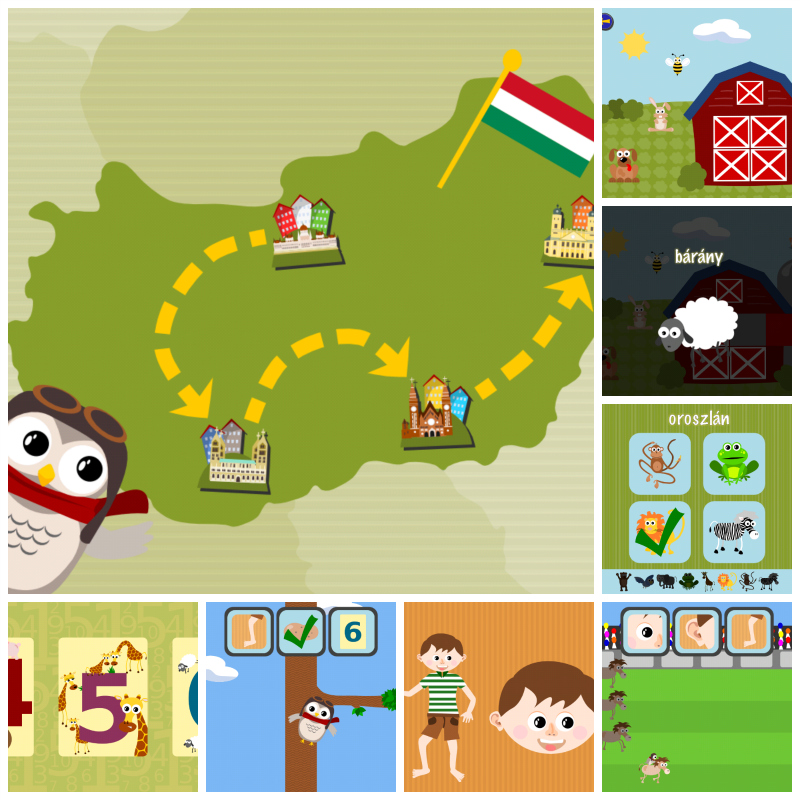 This game is amazing, well worth the money. It is at the same time educational and highly entertaining, the perfect combination. And my 4-year-old son loves it 🙂
Brancoscb