Gus on the Go: Mandarin Chinese for kids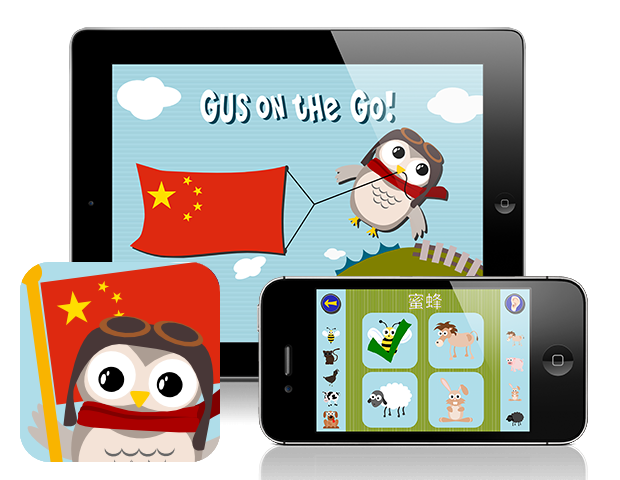 Hoot hoot!  Gus has just landed in China and is now learning Mandarin Chinese.  Gus visits the cities of Beijing, Chengdu, Shanghai and Ghuangzhou. It is estimated that 870 million people speak Mandarin worldwide today.  That's a lot of people!  In fact, that means about 1 in 8 people speak Mandarin.  Follow along with Gus as he picks up Mandarin vocabulary with
our native Mandarin
speaker from Beijing.  Our language app will help you learn how to properly pronounce words in the following categories:
animals
food
transportation
clothes
numbers
colors
parts of the body
shapes
Gus on the Go: Mandarin offers a comprehensive way of learning nearly 90 vocabulary words through interactive lessons and fun vocabulary games unlocked by completing engaging lesson reviews. Now available on the App Store!
Gus on the Go: Mandarin uses simplified Chinese characters.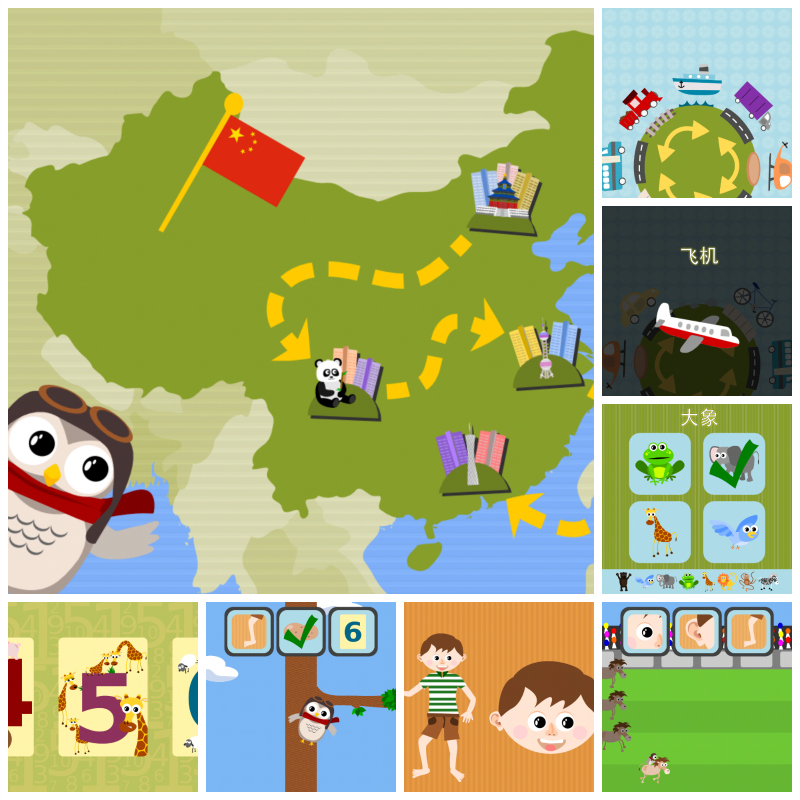 "I speak 5 languages including Mandarin so it's very important that my son learns Chinese. Found this app as my son loves owls. He has been playing with the app and has unlocked some lessons and can remember and say the names of all the animals now. He is 26 months but it's never too early to teach him a new language. A must have for parents who wish to teach their kids a second language!"
polyglotmom
"We have an 18 month old and he absolutely loves Gus on the Go. The first thing he asks for in the morning is gus. The app has been really beneficial in developing our boys' language skills. We have both the Mandarin and English app and are considering getting another one."
Karchlin