Gus on the Go: Norwegian for kids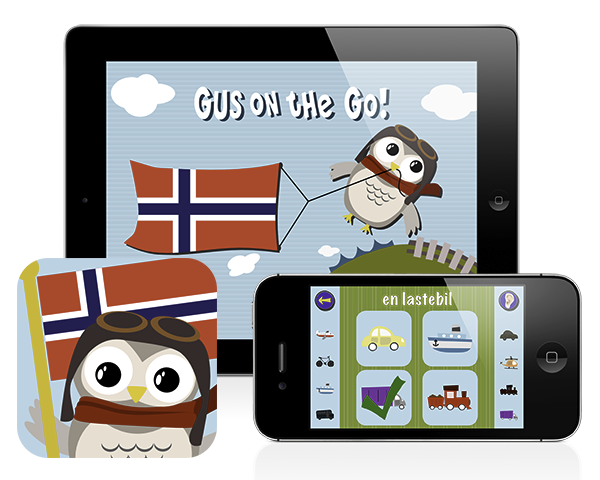 Gus's latest travels take him to Norway with stops in Tromso, Trondheim, Borgund and Oslo.  With nearly 100 million native Norwegian speakers worldwide, Gus will be learning one of the most popular languages in the world.  You may even recognize a few of the words as the English language has some Norwegian roots.
Our native Norwegian speaker will teach you how to properly pronounce Norwegian vocabulary words in the following categories:
animals
food
transportation
clothes
numbers
colors
parts of the body
shapes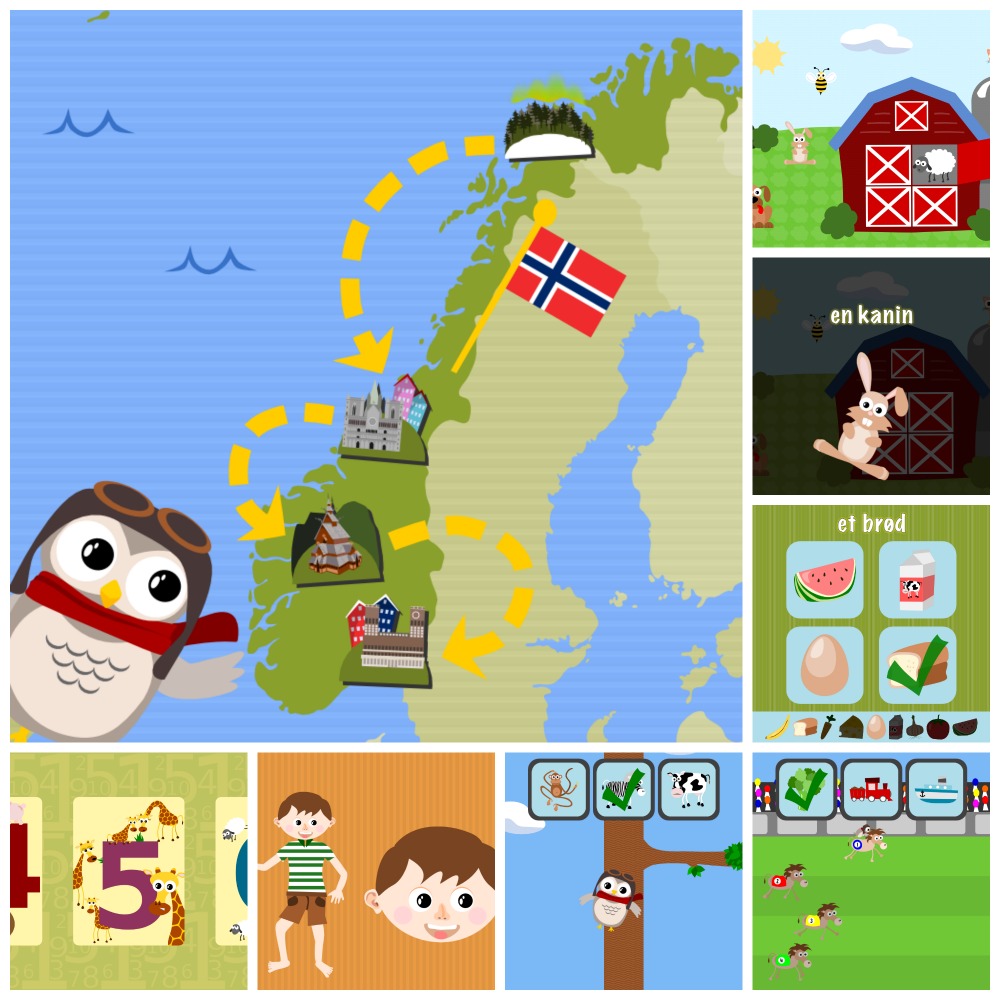 Gus on the Go: Norwegian is now available on the App Store and on Google Play.