Gus on the Go: Vietnamese for kids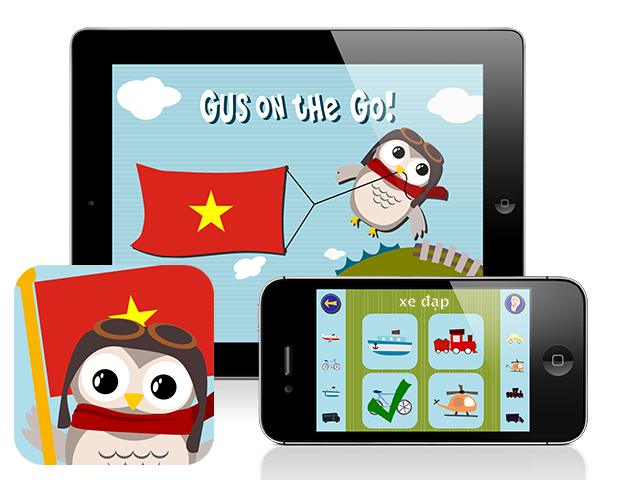 We are so proud to finally be able to present Gus on the Go in Vietnamese! Gus takes flight in Vietnam and visits the cities of Hanoi, Da Nang, Nha Trang and Ho Chi Minh City. Follow along with our
native Vietnamese speaker
and learn how to properly pronounce vocabulary words in the following categories:
animals
food
transportation
clothes
numbers
colors
parts of the body
shapes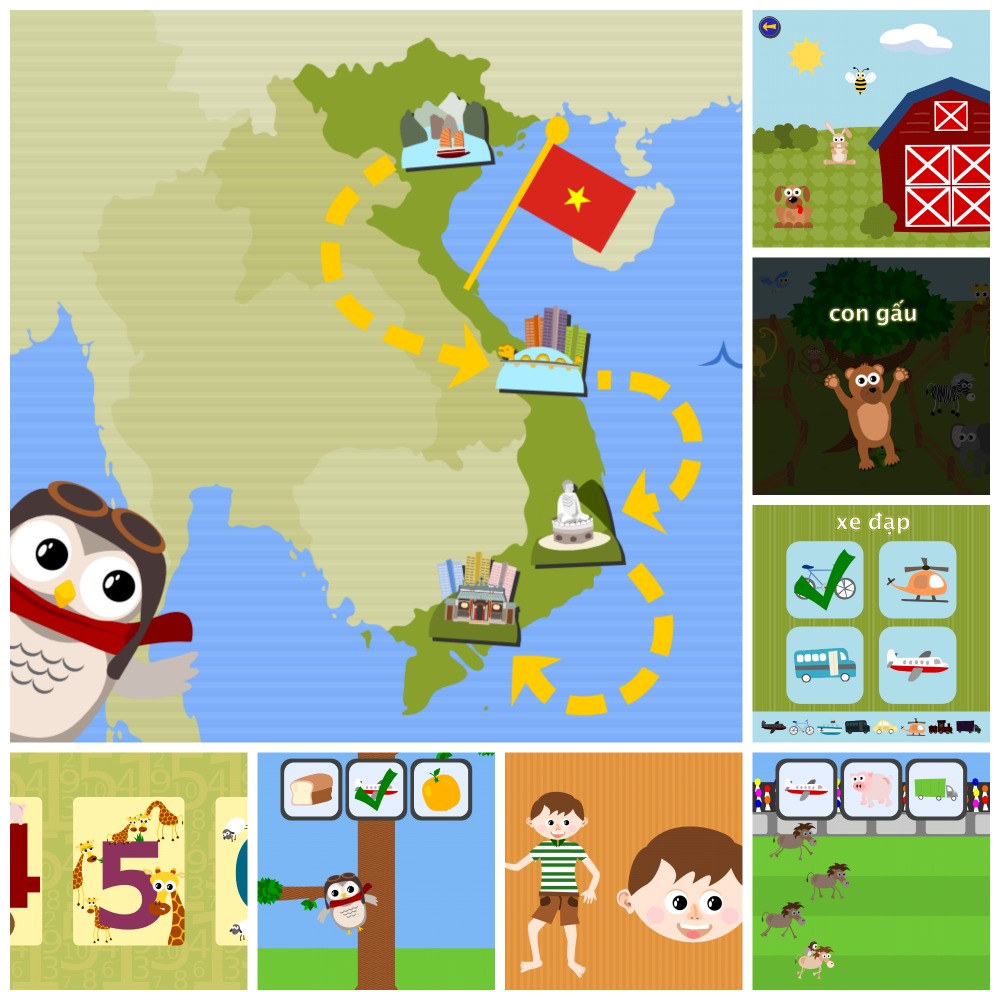 Gus on the Go: Vietnamese offers a comprehensive way of learning nearly 90 vocabulary words through interactive lessons and fun vocabulary games unlocked by completing engaging lesson reviews. Now available for iOS and Android. Recommended for kids age 2-6.
My daughter is 4 and second generation vietnamese American with an American dad. She is totally loving learning vietnamese through this app. It is interactive and fun and just the right level of difficulty to make it interesting. Love it!
Missanh